A team of health care executives and primary care physicians committed to providing the best for our patients, and for you.
Jeff Preuss
Chief Executive Officer
Mr. Preuss has 25 years' executive level, health care services experience. With 10 years' value-based reimbursement and physician practice management leadership, he was a senior / founding executive at Viva Health, a Clinician driven HMO and primary care PPM.
As CEO of a leading national hospice company for 10 years, Jeff has deep post-acute experience and was responsible for more than 1,000 employees in eight states. Previously he spent eight years as Practice Leader for the Middle Market Consulting Group at Deloitte & Touche in Boston.
Chip Dempsey
Chief Development Officer
Chip has 30 years' acquisition, sales and health care leadership experience. Mr. Dempsey was Sr. V.P., Acquisitions & Strategic Investments for PSS World Medical, where he oversaw roughly 30 acquisitions and $375m revenue.
His expertise includes primary care market and health care business development operations for companies such as Beckman Coulter and PSS World Medical, from inception through acquisition by Welsh Carson and McKesson.
Claude Chevance
Chief Financial Officer
Mr. Chevance has served in several top-level corporate finance roles, many in the health care industry – including health plans, integrated delivery networks, and provider groups focused on value-based care. His experiences include Chief Financial Officer to HealthSun Health Plan, Inc, OptumCare Southern California, and North American Medical Management, part of OptumCare. Prior to Optum, Claude was CFO of MMM Holdings, part of Aveta Inc. and Chief Accounting Officer of the Aveta Group, now InnovaCare Health.
John Farley, MD
Chief Medical Officer
As a fourth-generation physician and founder of a large primary-care practice, Dr. John Farley has been working for more than 20 years to improve the way physicians practice medicine with a focus on improving health outcomes. In addition to being President of Birmingham Internal Medicine Associates, Dr. Farley has also served as Medical Director for Ascension / St. Vincent's Birmingham primary-care clinics. As Chief Medical Officer, Dr. Farley oversees all Complete Health programs related to quality patient care.
Angela Donovan
Vice President, Operations
Mrs. Donovan is a strategic and visionary leader with over 15 years experience in senior/executive healthcare operations leadership. Having spent the majority of her career with U.S. HealthWorks, she led operations and acquisition growth at both a regional and national level, ultimately providing operational and development support for 218 clinical locations in 22 states.  Her experiences allow her to drive organizational performance through the execution of multisite operations, financial management, strategic planning and process improvement.
Christian Long
Vice President, Contracting & Network
Christian is a seasoned healthcare executive with 20 years of experience in the Medicare payer and healthcare consulting sectors.  His early career focused on provider contracting and value-based care initiatives for Humana, Wellcare, and AvMed health plans.
Most recently, Christian held senior consultant roles with 2 leading healthcare consulting firms, Evolent Health and Optum Insight, where he advised health systems and payer clients on Medicare Advantage risk strategy and health plan process implementation.
Tracie Morris
Vice President, Human Resources
Tracie has spent 20 plus years leading HR efforts in a variety of industries with the last 10 years focused on health care. Her passion for HR stems from seeing the great work that can be accomplished when people are given a common goal and empowered to reach it. Tracie holds a Bachelor of Science degree in Biology from Campbell University, as well as a Master's of Science degree in Human Resource Management from Troy University.
Scott Powell
Vice President, Corporate Controller
As a CPA and CMA with nearly twenty years of experience in corporate finance, Scott Powell is a focused problem-solver and team leader. IT expertise and a background in overseeing annual revenue streams in excess of $100M-$400M mean he is uniquely equipped to navigate the challenging and dynamic realm of health care accounting and finance. Scott has successfully integrated accounting for numerous acquisitions in a short time while simultaneously leading Complete Health's charge to provide analytics-based, results-focused physician compensation modeling while streamlining the reporting process to the end users. Scott is also proud to have served 22 years in the Army National Guard, having retired in 2021.
Joe Relyea
Vice President, Medical Economics
Joe has 20 years of medical economics experience working with payers and providers. He specializes in provider network and contracting analytics, and episode-based analytics. Joe is also an expert with regards to full and shared risk value-based program assessment and provider profiling analytics for Medicare, Medicaid, and commercial insurance products. He also has spent time working on Medicare risk adjustment analytics, medical and pharmacy cost and utilization trends, contract performance and market competitive positioning.
Neil VillacortaBuer
Vice President, Business Development
Neil brings over 25-years of management experience for Fortune 200 companies, such as Apple Computer and Fidelity National Financial.  His membership growth & retention strategies generate over $30M in practice value annually.  A native of California, Neil is versed in all stages of integrations for over 25-acquired companies.  A graduate of UC Santa Barbara, with a Master's degree from Antioch University, you may find him teaching at the Porsche Driving School in his spare time.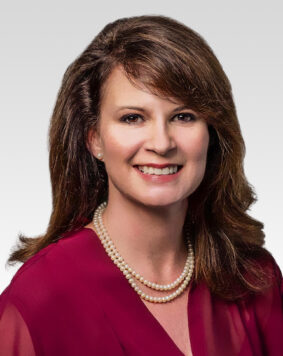 Vickie Wilson
Vice President, Value-Based Care
Vickie has nearly 30 years of healthcare experience as a registered nurse in multiple healthcare delivery systems, including hospital inpatient, outpatient urgent care, specialist, primary care, home health and healthcare administration. For the past 14 years, she has been working with primary care providers and staff on quality improvement and Medicare Risk Adjustment. In tandem with the Chief Medical Officer and other physician leaders, Vickie ensures that patients receive high-quality care combined with appropriate coding and reporting on the care delivered.
Laura Gossett
Director, Ancillary Services
Ms. Gossett is the Director of Ancillary Services for the entire Complete Health enterprise. Laura is passionate about expanding ancillary services in the primary care practice environment to enhance the patient experience, allowing doctors and advanced practice providers to better diagnose and treat patients in a timely manner in a way that is cost-effective for the patient.